WSI Diagnostic Tool for ASPDotNetStorefront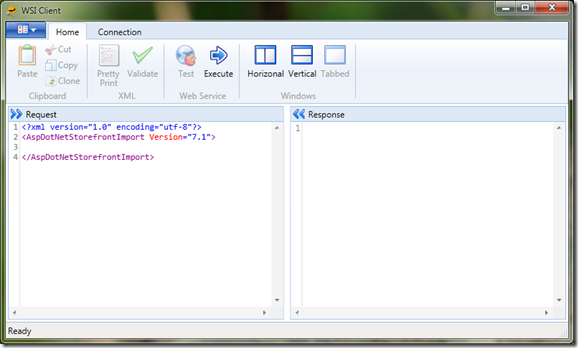 I got tired of using the test client provided by ASPDotNetStorefront for their WSI interface and built my own. My version allows for the saving of XML files so that you do not have to manage that independently or, worse yet, type it in again from scratch every time!
Standard Set of Templates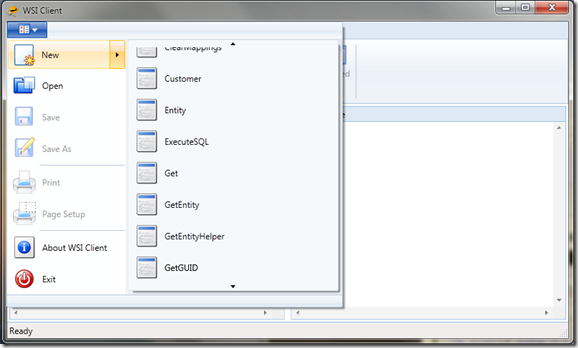 Start your XML Request using a template fragment taken from the WSI Message WSI Nodes examples.
Reformat XML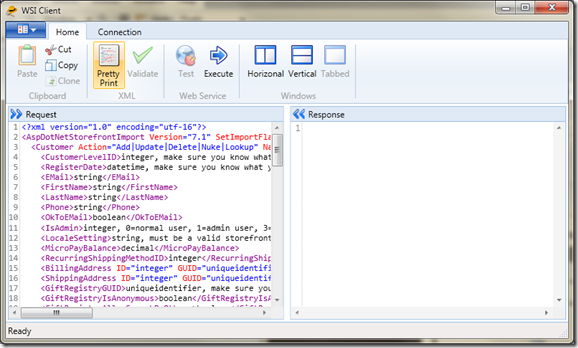 The editor allows you to reformat your XML in a more user friendly format.
Remember Your Connection Settings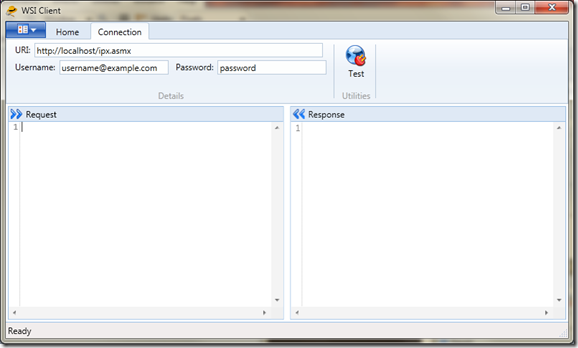 No more having to key back in every time the connection settings. Type it in once and WSIClient automatically remembers it for you.
The password information is stored in the application configuration file as an encrypted string.
Tile Windows Vertically or Horizontally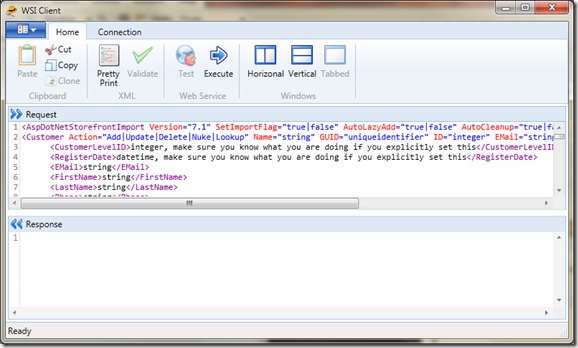 You can have the request and response windows arranged side by side in a vertical or horizontal manner, whatever you find most convenient.
Most Recently Used List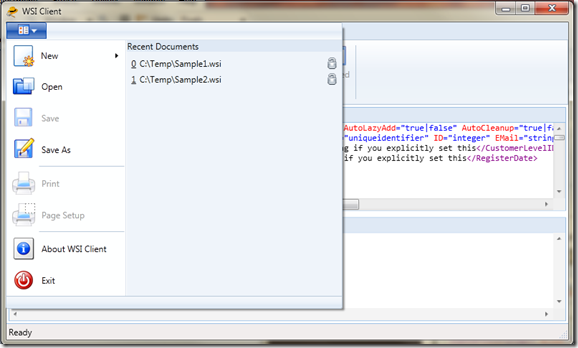 WSIClient remembers your most recently used file so you can quickly call them back for re-use in future tests.
Download Your Copy
To grab yourself a copy of the program please click on the link below. Please note our terms and conditions prior to download.
Discontinued
Windows 8 Store App
If you are running Windows 8 there is also a native version of the WSI Client you can download from the app store.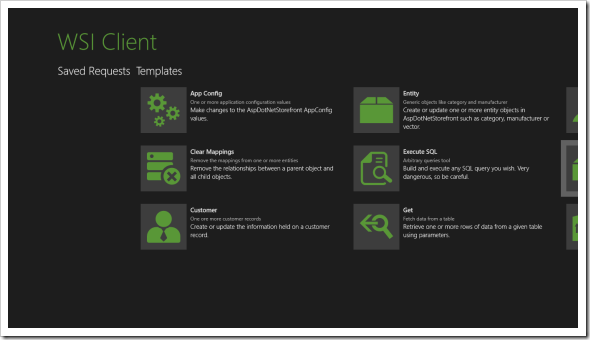 The associated privacy policy for the Windows 8 version of this application has been published.